We are your partner for switching to a paperless office
Fuchs Relocations helps you save expensive rental space and time by archiving your files safely and reliably with us. At our location with excellent access to the A23 and S1 in Vienna's 23rd district, your files are quickly available. Here you have the choice between a delivery or a drive-in option.
After pick-up by our professional team, you have the option to index your files for unique identification and management. Archiving in segregated high-quality sea containers on our premises ensures maximum protection from environmental influences. Let us convince you of our services and take the step to a paperless office together.
Our service stands out for:
Advantages of archiving files with Fuchs Relocations
The use of containers ensures absolute, spatial separation of documents from different customers.

In case of emergency, containers can be moved as a whole and sealed (contingency planning).

The real-time temperature and humidity warning system ensures optimal storage conditions for your files.

The entire premises are video-monitored according to the latest security standards.

Your files are therefore reliably protected against burglary, fire and water.

With our in-house archiving software, you can keep track of your files.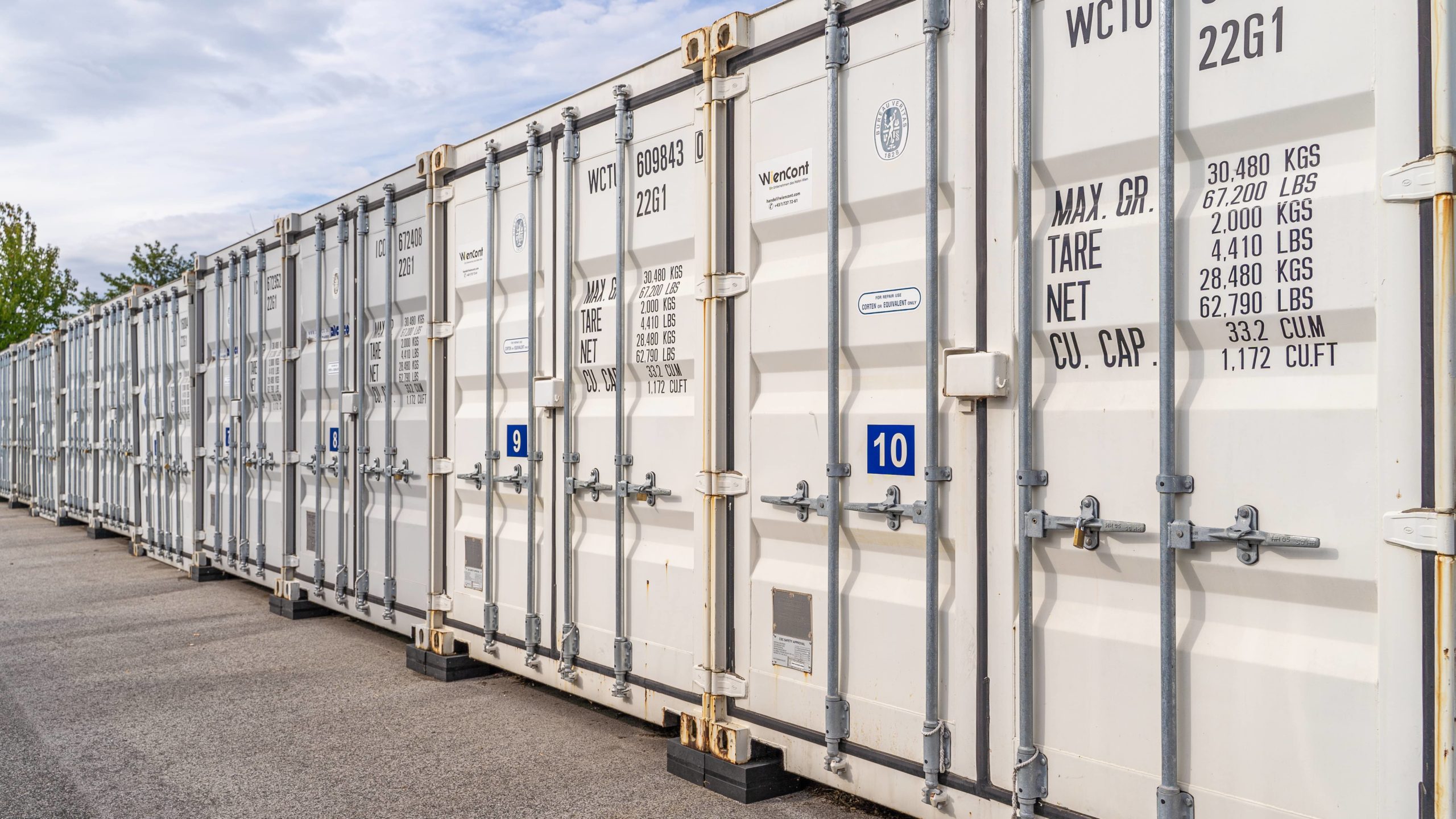 The Fuchs Highlights
Savings on expensive rental and storage space

File storage in Vienna, connection to S1 and A23

Automatic reminder for certified document destruction

Impeccable access and parking at the site (including files drive in). Upon request, we will of course also carry out delivery.

Easy to use archiving software
Storage in high-quality sea containers
We store your files securely in sea containers on our video-monitored premises. When your files are delivered, they are indexed at your request and then archived in our sea containers at our location. The containers offer ideal protection against all kinds of environmental influences in accordance with DIN ISO 11799.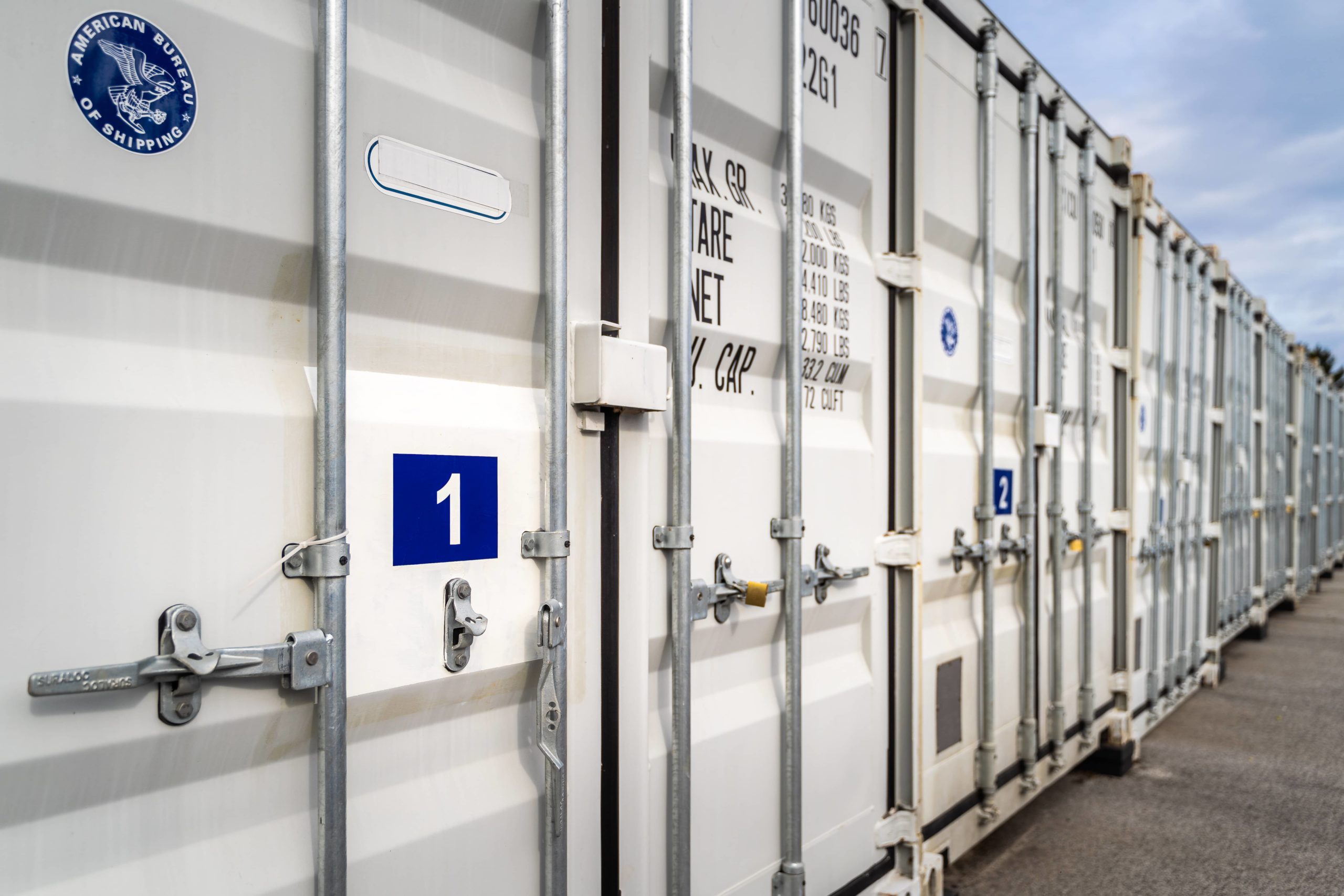 Proprietary management software
With our in-house archive software, you can access your files securely and easily at any time via SSL-encrypted access. The files can be sorted by department, shelf name and shelf level as well as by content. Indexing by means of a barcode solution allows your files to be identified without any doubt.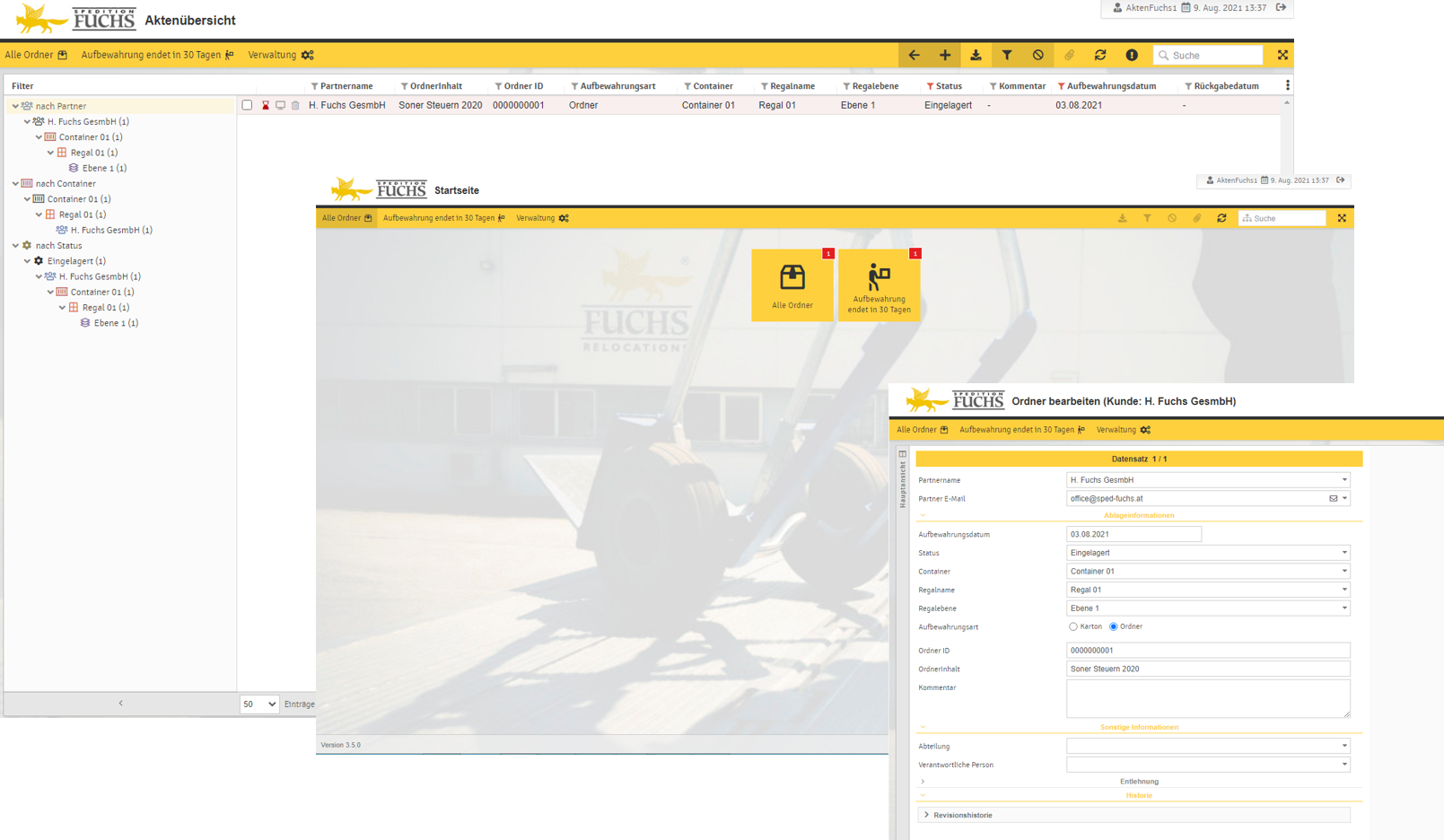 Location within Vienna
With our location in Vienna's 23rd district, we are one of the few providers that can store your files directly in Vienna. This means faster access to your files and allows us to archive and index your data faster.