QUALITY ASSURANCE
Fuchs stands for trained specialists who work according to the highest quality standards.
Your move is our business. Thanks to various certifications of the moving industry, we can guarantee the best quality.
PROJECTPLANNING
Our comprehensive project planning ensures a smooth and stress-free move.
Our moving experts create a precise schedule and your individual moving concept. Our team leaders and the relocation team pack your goods in the appropriate material, some of which we have developed. Our fleet includes numerous vehicles that ensure optimal transport. So, your move becomes an expert matter and guaranteed successful.
FUCHS
ACADEMY
In our in-house Fuchs Academy, we turn employees into specialists.
Each and every one of our moving experts is highly trained, every step is perfect, there are no exceptions. So you can sit back and enjoy your move.
CUSTOMER
SATISFACTION
We know how to satisfy our customers and how to exceed expectations!
From the planning through to the preparation and implementation of the move, we plan every detail and our customers feel that. We adhere to guaranteed deadlines and, in addition to the transport, offer you numerous other services as part of our Fuchs Full Service.
Our Certificates
For your safety, we strictly adhere to established quality standards:
Our Certificates
For your safety, we strictly adhere to established quality standards: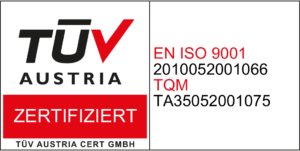 ISO 9001: 2015 is the established and globally known standard for the certification of quality management systems. Also this year we received the certificate for the management system according to EN ISO 9001: 2015 taking into account the standards EN 12522/1 + 2, EN 14873 part 1 + 2 as well as ÖNORM D-1000 from TÜV Austria.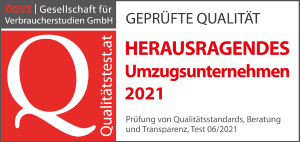 Like the ÖGVS tests of large national chains, the ÖGVS "Outstanding Relocation Companies" test is based on performance in the areas of customer service and consulting. In addition, the test considers aspects such as transparency and quality standards.
Our Memberships
We guarantee compliance with industry-specific quality standards through these memberships:
Our Memberships
We guarantee compliance with industry-specific quality standards through these memberships: